FREE SHIPPING ON ALL USA ORDERS. NO MINIMUM REQUIRED.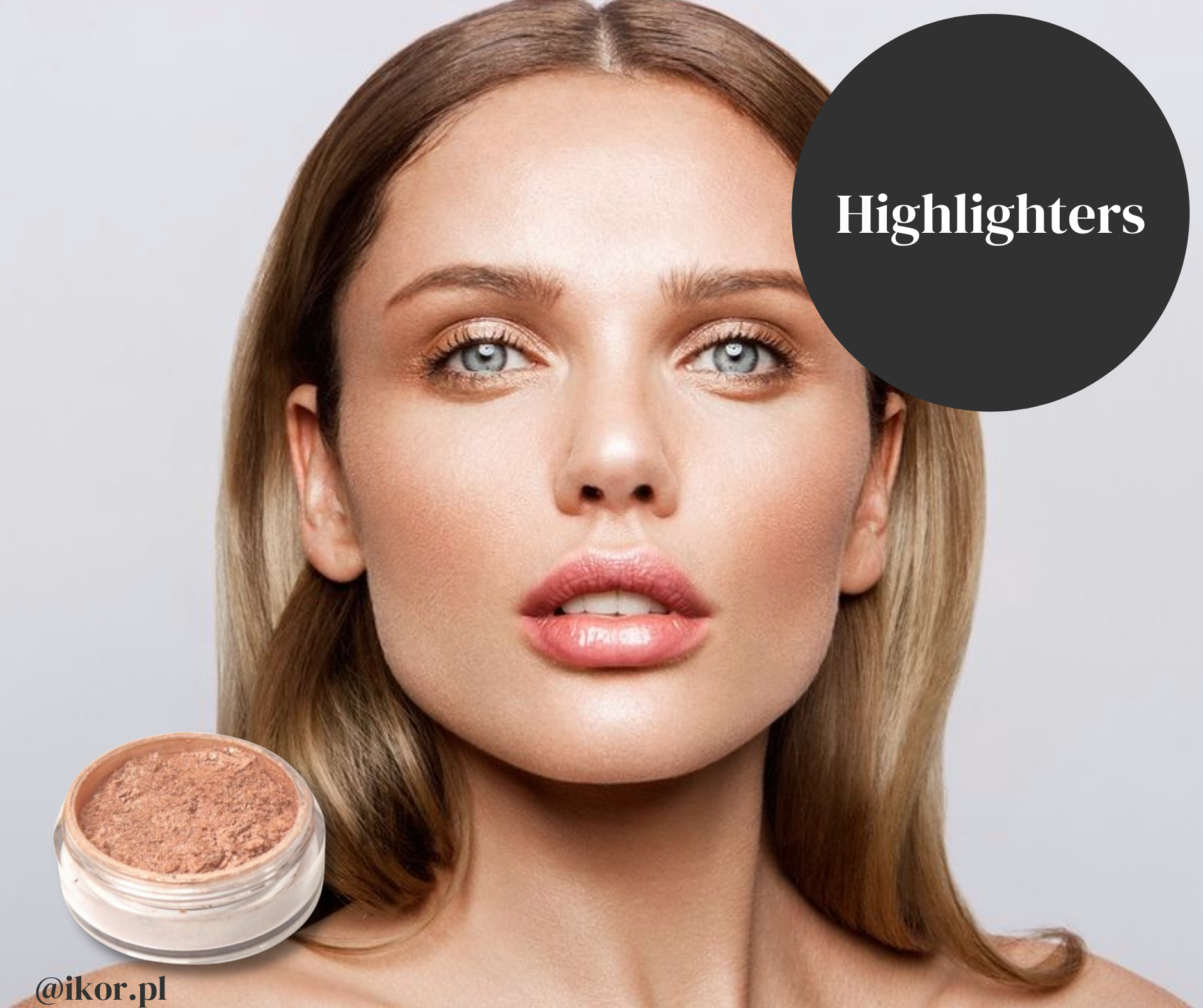 100% Pure Loose Mineral Highlighter (click to view shades)
A 100% Mineral Highlighter Powder with a metallic pop to give your complexion a radiant, healthy glow, while feeling lightweight and natural. This luxurious, long-wearing, high performance highlighter comes in 9 vibrant and natural shades, and is free from unneeded skin sensitizing additives like talc, oil, parabens, fragrance, gluten, fillers, and Bismuth. Suitable for all skin types, including sensitive skin.
BENEFITS ● Skin looks brighter, revived and feels softer for hours ● Buildable application, ● Luxurious, luminous, long-wearing natural shades ● Superfine texture ● Gluten free ● 100% Mineral Powder ● Free of nasties and unnecessary additives ● Natural SPF ● Natural Blue Light protection from device screens
APPLICATION TIPS ● Lightly tap a very small amount of powder into the lid, swirl application brush into the lid and tap brush on the side of the lid to remove excess powder. Buff gently into forehead, hairline, cheeks, bridge of nose, and anywhere the sun naturally kisses the skin. Buff and blend to create a flawless application. ● Can be applied to the face or body. ● Create your own liquid eyeliner or add a shimmery finish to your lip gloss. Dampen an eye liner or lip brush with a mist of water before gently sweeping over highlighter powder.
WHAT MAKES OUR FORMULA DIFFERENT 100% MINERAL FORMULA ~LONG-WEARING~ CRUELTY FREE ~BISMUTH FREE ~TALC FREE ~OIL-FREE ~PARABEN FREE ~VEGAN ~ GLUTEN FREE
FORMULATED WITH ● MICA: A naturally occurring mineral dust often used in makeup foundations. Used as a color additive, they have reflective properties, allowing for a shimmery effect in mineral foundations. ● IRON OXIDE: Compounds of iron used as coloring agents in some cosmetics. Although they occur naturally, the forms used in cosmetics are synthetic. Lab created for safety reasons as natural produced ones can contain impurities. Iron oxide is gentle, non-toxic, non-irritating, and isn't known to be allergenic, making it safe for use in even organic products. ● TITANIUM DIOXIDE: Used to impart whiteness to color cosmetics it helps increase the opacity, and reduce the transparency of a formula. An important ingredient in sunscreen, it acts as a natural SPF.
3gm