FREE SHIPPING ON ALL USA ORDERS. NO MINIMUM REQUIRED.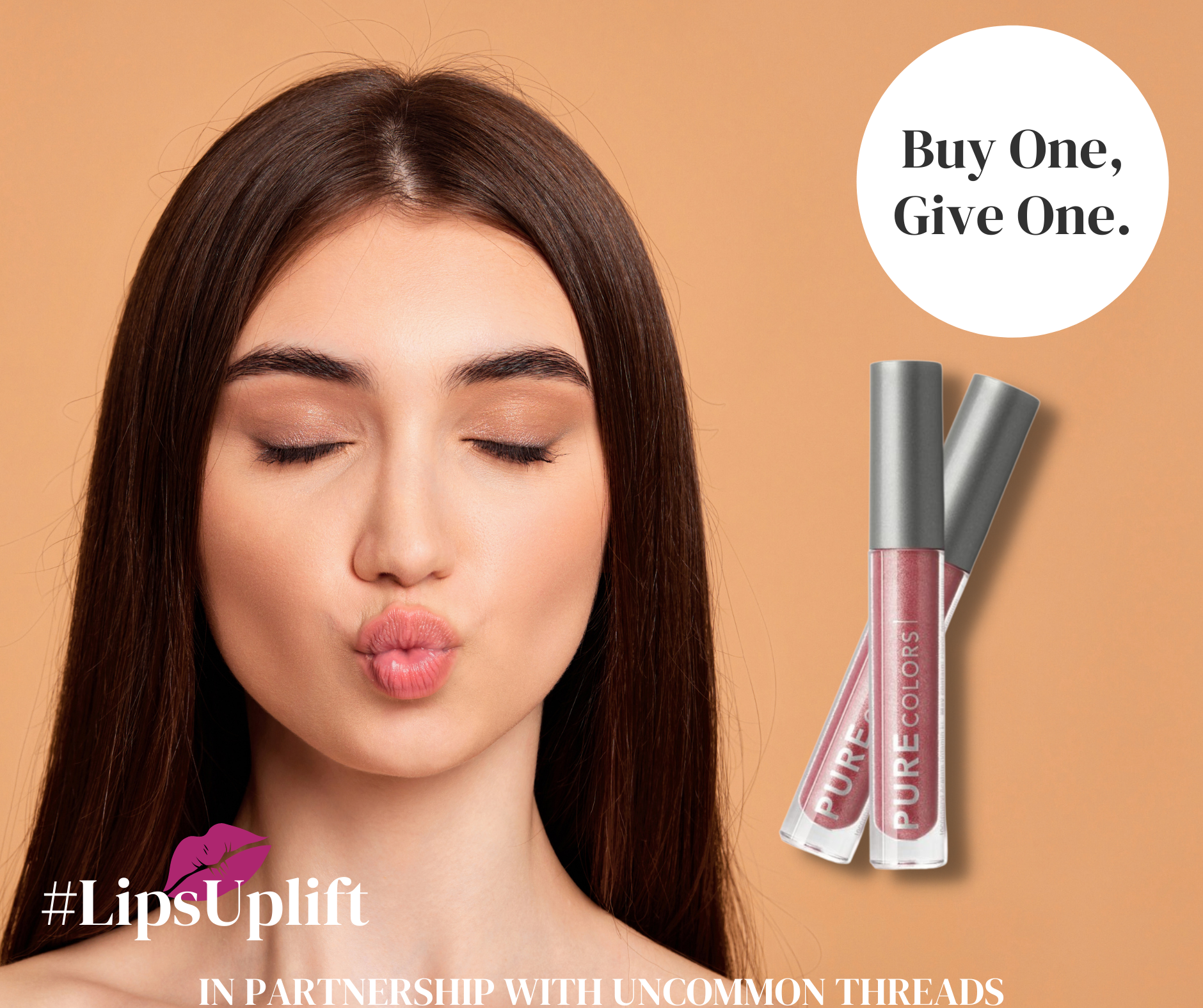 Lips, Buy 1 WE Give 1
Purchase With A Purpose.. Help us give!
We have a mission to give 2000 lip gloss. 
How it works: Every lipgloss, lip treatment purchased means we give a lipgloss to a deserving woman identified by one of our favorite charities... #UncommonThreads 
We not only give a lipgloss, but we give it in your name or business! 

Uncommon Threads in Lawrence, MA serves over 2000 women a year, providing proper clothing & self esteem work! 

Donating a lip gloss is the perfect finishing touch 💋
We will also donate 10% of any purchase when 10% off checkout code is used: UNCOMMON 
To learn more about Uncommon Threads visit: UncommonThreads.org
Lip Creams are rich in pigment, formulated with natural oils of safflower, castor, rose and coconut. Enhanced with Vit C & E, hydrating with shea butter and beeswax. Non-sticky.

NATURAL PLUMPING & ANTI-AGING LIP GLOSS A natural plumping and anti-aging lip gloss with Algae Extract (Sea Fern) gives an instant lip plumping and re-plumping effect. It helps the lips look fuller, smoother and healthier, and minimizes fine lines on and around the lips. It's shiny, non-sticky formula comes in sheer tones for glamorous and luscious lips. Infused with natural oils and butters to moisturize and soften lips.

ORGANIC LIPSTICK BASE A rich, hydrating lipstick base, for use alone as a lip treatment, or mix with mineral pigments to create a desired lip color. Infused with natural oils and butters to moisturize lips, soften, and reduce the appearance of fine lines and wrinkles.
Cruelty Free~ Paraben Free~ Gluten Free~ Vanilla~ Bismuth Free