FREE SHIPPING ON ALL USA ORDERS. NO MINIMUM REQUIRED.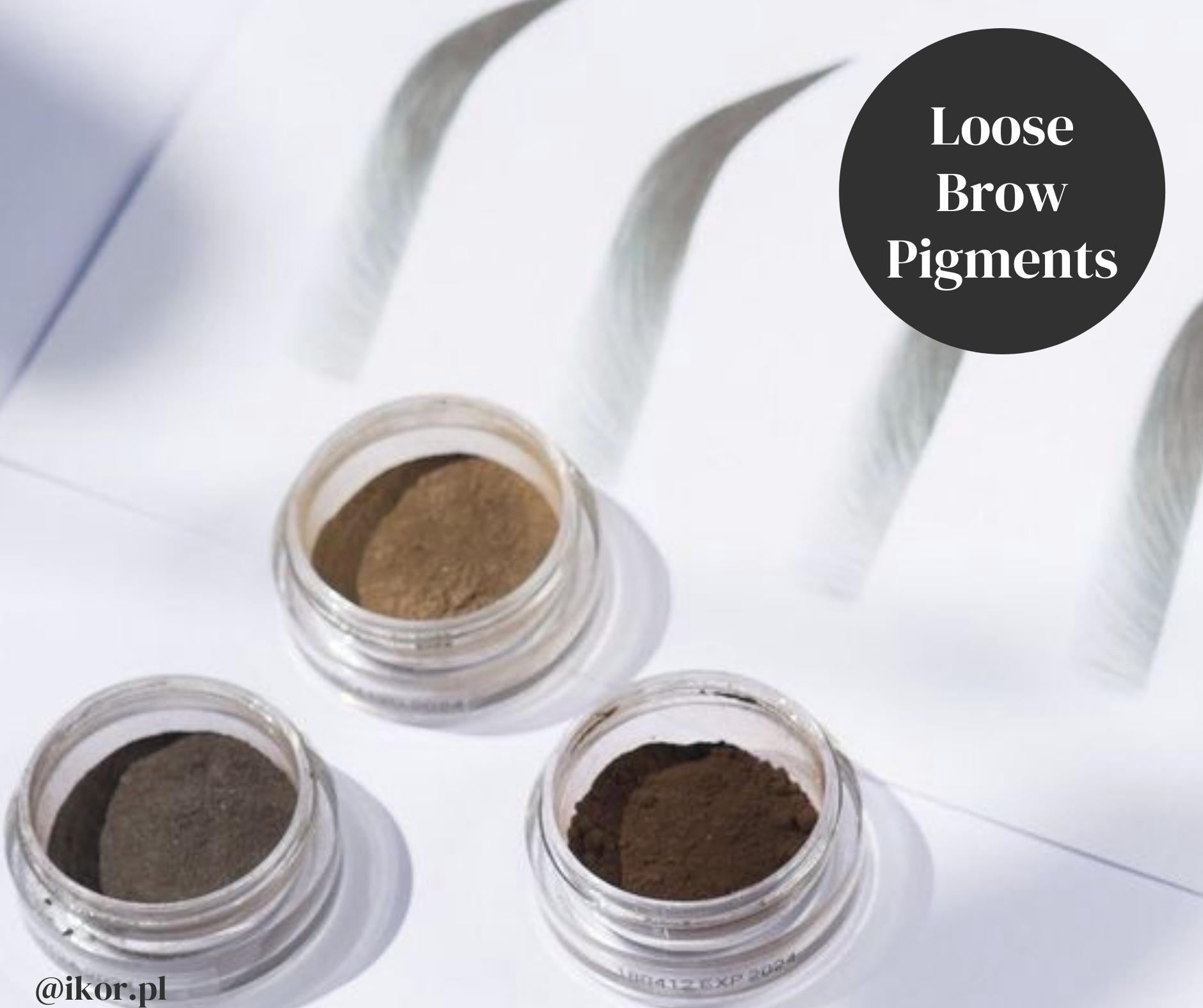 100% Pure Loose Mineral Brow Pigments
EYEBROW POWDER Your brows shape your face and add expression to your eyes. These Loose Mineral Brow Powders can be used to fill in eyebrows, defining and creating lift to the eye area. When compared to an eyebrow pencil (that can at times make the brows look thick and fake if not applied properly), this brow powder is ideal for filling in brows to enhance and darken the natural brow, adding a natural subtle look or if used wet amps up the glamour factor. With 5 versatile long-wearing colors, free of fillers, nasties and non-comedogenic.
BENEFITS ● 100% Pure Mineral Powder ● All day wear ● High Performance ● Healthy & non-comedogenic ● Flexible uses: eyebrow powder, or eye shadow ● Gluten free ● Free of nasties and unnecessary additives
APPLICATION TIPS ● 1. Select a brow color that is a shade or two lighter than your hair. 2. Use an angled brow brush with either soft or stiff bristles and dip into the mineral brow color. 3. If you are using a soft bristle use your container lid to press the color into the brush and tap off any extra powder. 4. Apply by following the natural shape with light strokes starting with the thicker part of your brows and then adding color to the thinner parts of your brow. ● Use a clear mascara to comb any stray hairs and set the powder.
**NOTE: for thinner brows, first apply color to the outer edges of the brow and then move in closer to the nose.

PARTNERS WITH ● Eyebrow Brush- M5 or Eyebrow/Eyeliner Mini-C225
FORMULATED WITH ● MICA: A naturally occurring mineral dust often used in makeup foundations. Used as a color additive, they have reflective properties, allowing for a shimmery effect in mineral foundations. ● IRON OXIDE: Compounds of iron used as coloring agents in some cosmetics. Although they occur naturally, the forms used in cosmetics are synthetic. Lab created for safety reasons as natural produced ones can contain impurities. Iron oxide is gentle, non-toxic, non-irritating, and isn't known to be allergenic, making it safe for use in even organic products. ● TITANIUM DIOXIDE: Used to impart whiteness to color cosmetics it helps increase the opacity, and reduce the transparency of a formula. An important ingredient in sunscreen, it acts as a natural SPF
1 gm