FREE SHIPPING ON ALL USA ORDERS. NO MINIMUM REQUIRED.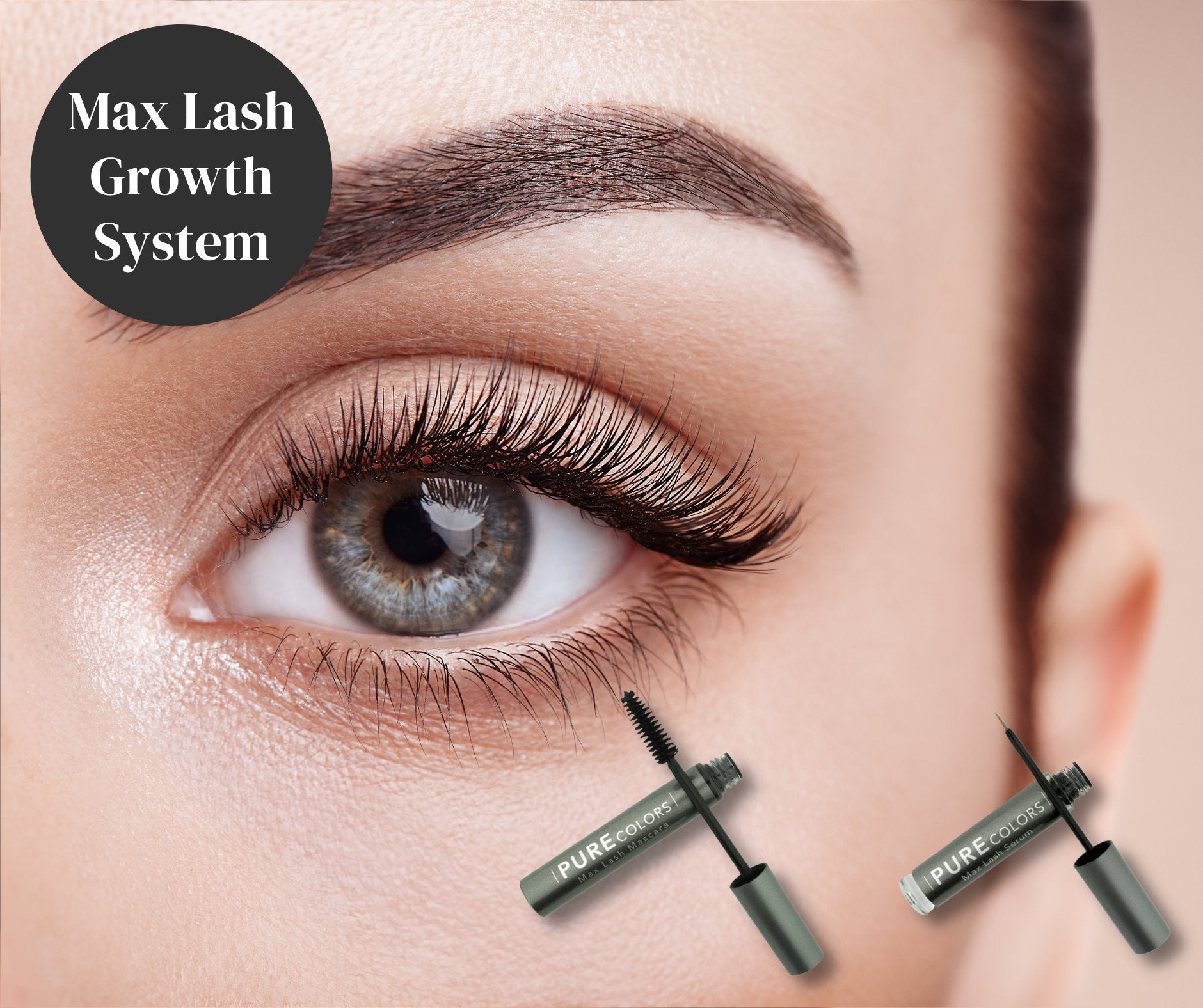 Max Lash Growth Mascara + Max Lash Serum
Pure Colors Formulates Breakthrough Technology Max Lash Mascara & Serum with Two Growth Peptides. The new Max Lash Mascara and Serum is the only growth mascara and serum that includes two growth peptides.
The Max Lash formulation is high in vitamins and minerals, creates thicker and more lustrous look with the ultimate lash conditioning and moisturizing. The rich and creamy formula is made with advanced proprietary blends to help lengthen lashes with delivering phenomenal results in just a few weeks of use. In just a few weeks, beauty clients report healthier-looking, more lush and beautiful lashes. Max Lash Mascara and Serum set doubles lash volume when used as directed.